CASE STUDY 1: Treviglas Academy – Newquay, Cornwall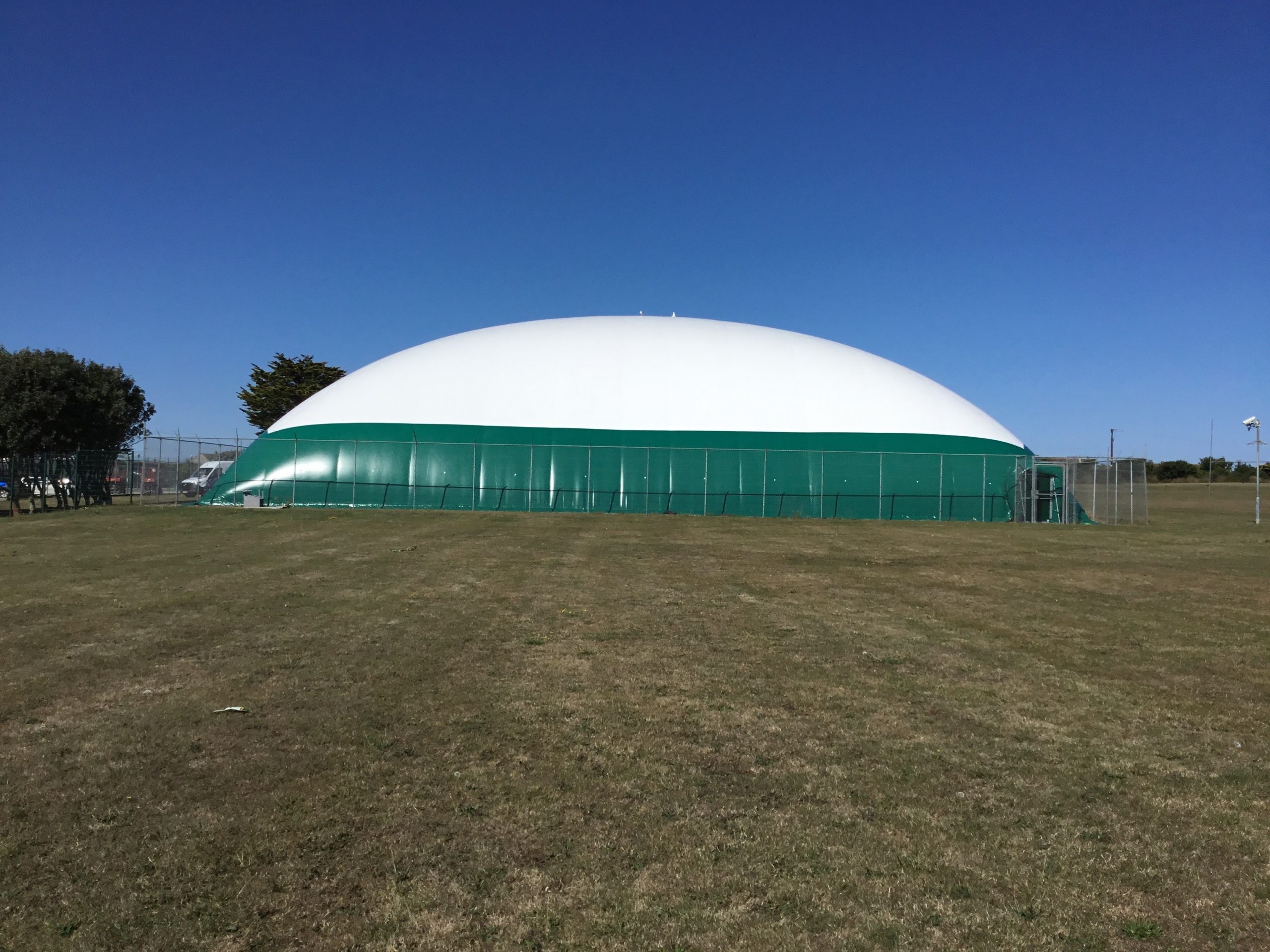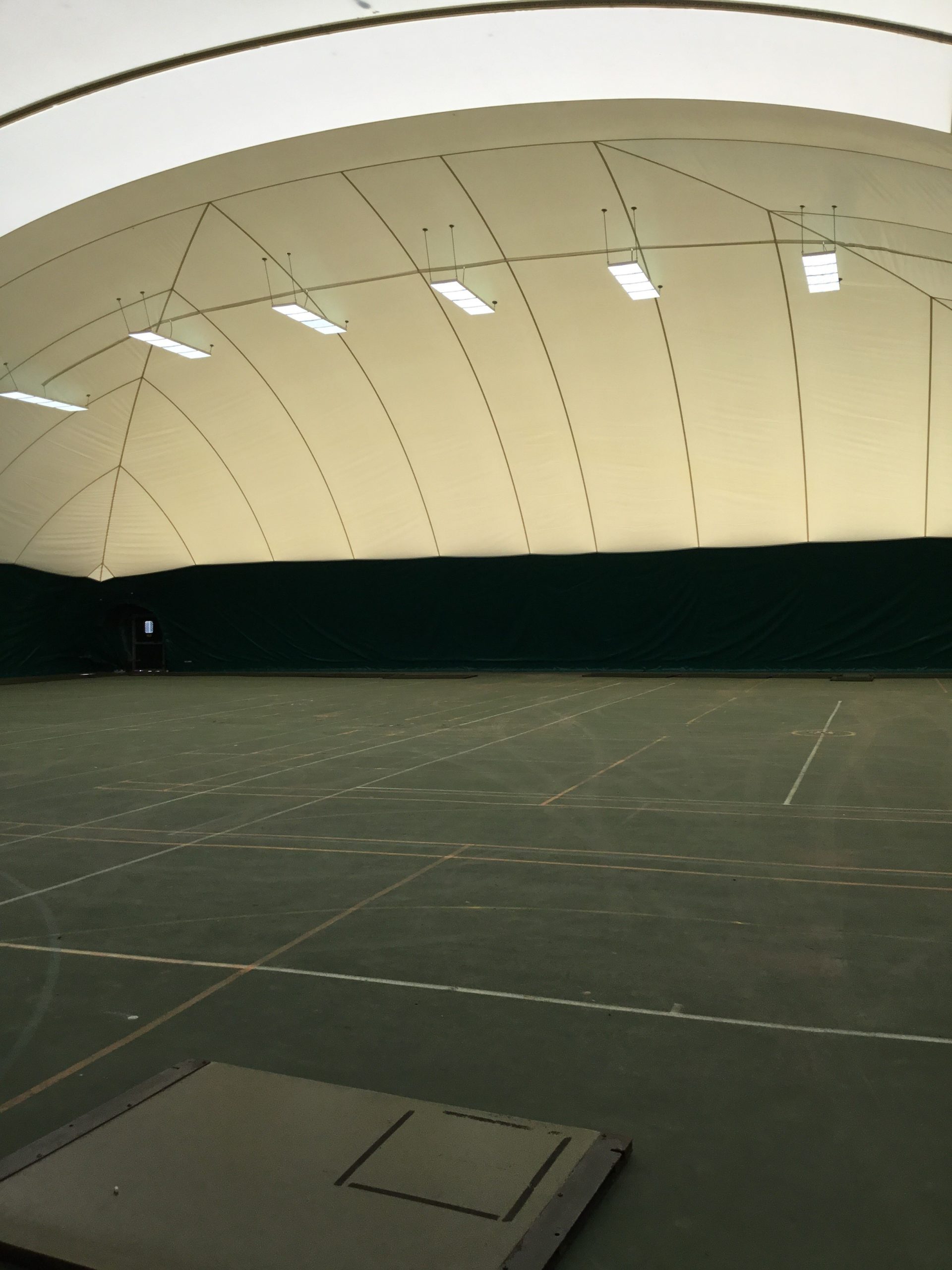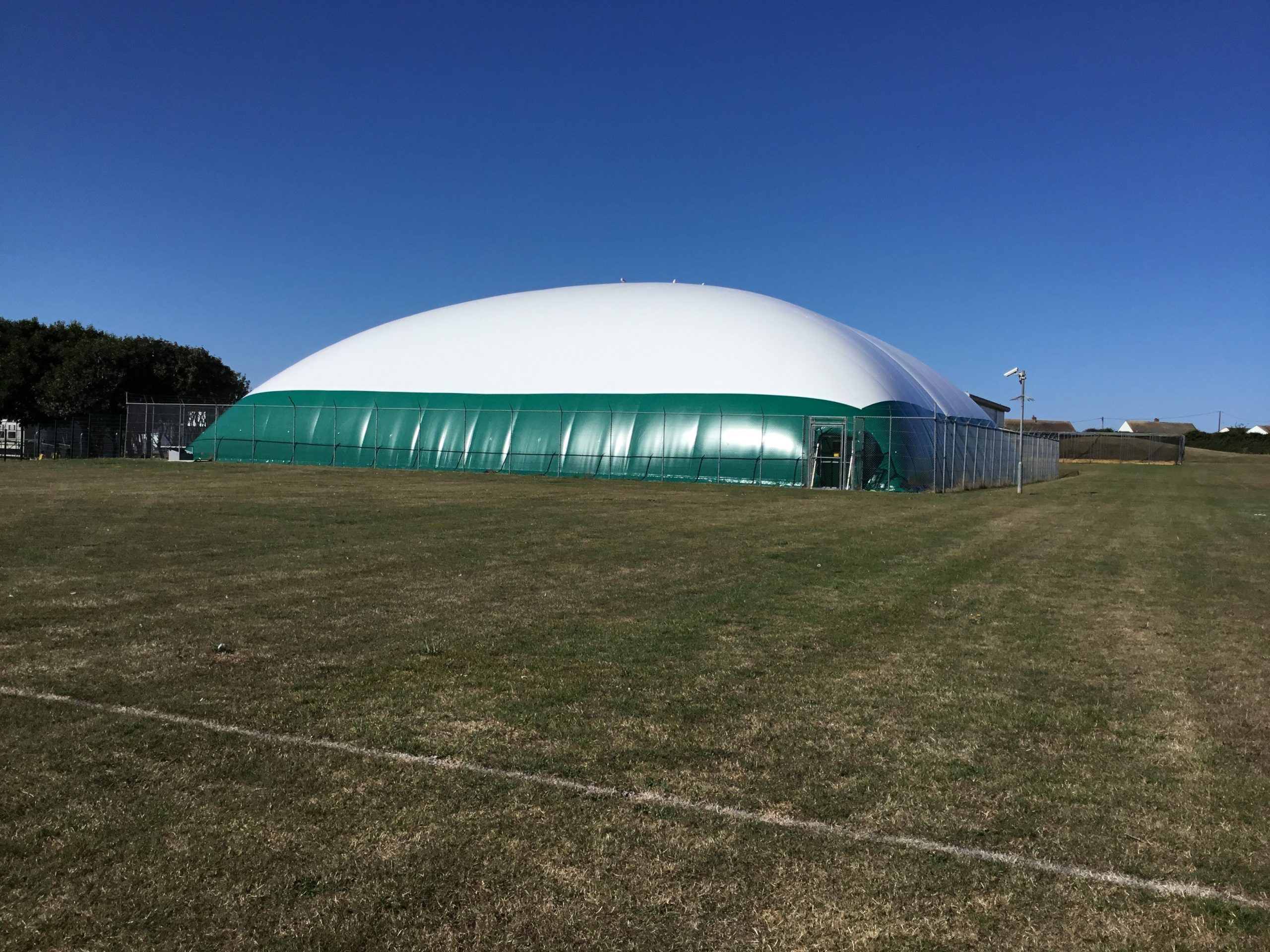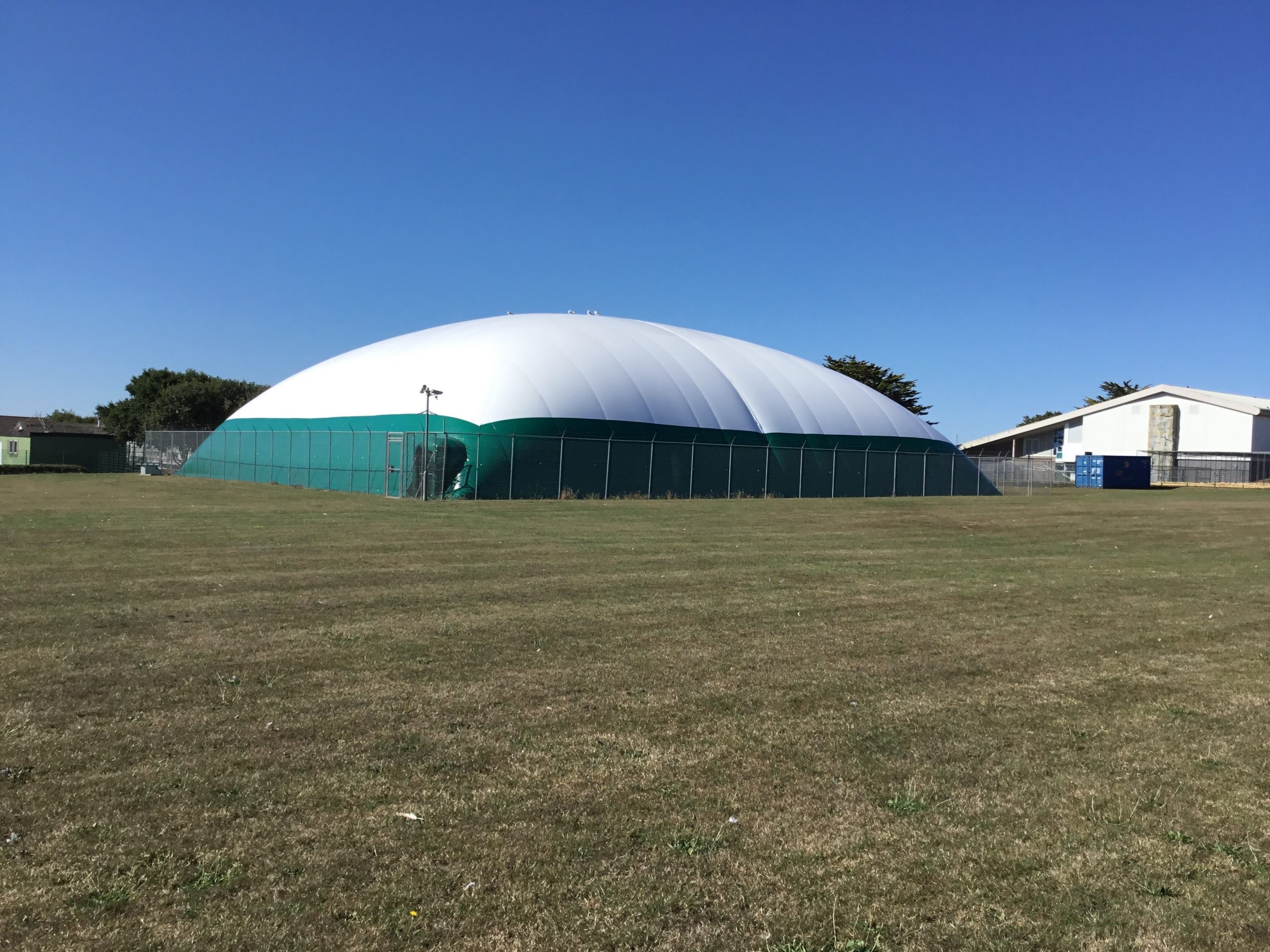 Bridome, the Surrey based supplier of airhalls have just completed the installation of an airhall at the prestigious Treviglas Academy at Newquay in Cornwall. This multi purpose sports airhall will allow indoor sports to be played year around within the school curriculum.
The airhall is a Bridome double skin variety whereby the two skins are inflated to give excellent insulation during the winter months and prevent solar gain in the Summer months. The latest computer controlled inflation unit manages the airflow to give maximum efficiency and the lighting is the latest energy efficient LED direct lighting. Bridome operatives installed the facility in one week in the Summer holidays so as not to disrupt normal school timetables.
For further information contact Nigel Geach – Bridome Ltd +447771573006
CASE STUDY 2: DUKES MEADOW GOLF TENNIS AND SKI CLUB, CHISWICK LONDON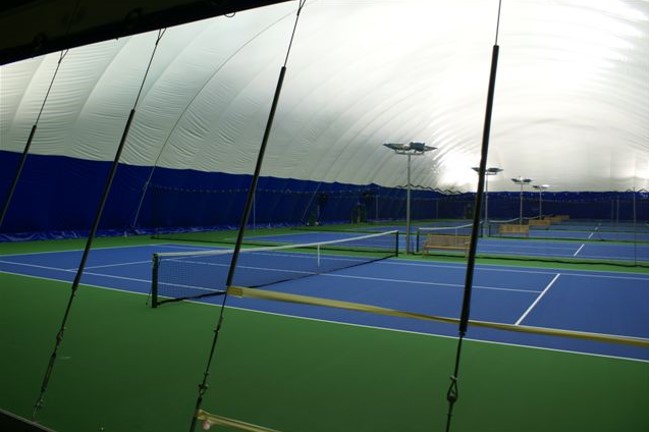 Dukes Meadow Golf Course has just completed an exciting new premium tennis facility to act as a base for FC:Tennis.
Bridome, the Surrey based airhall supplier constructed a five court, indoor facility over acrylic courts.
Nigel Geach, Managing Director of Bridome says: "The indoor facility is perfect as it is constructed in such a way that it allows full viewing from the Clubhouse. We are delighted to be a part of this exciting project".
CASE STUDY 3: REEDS SCHOOL, COBHAM SURREY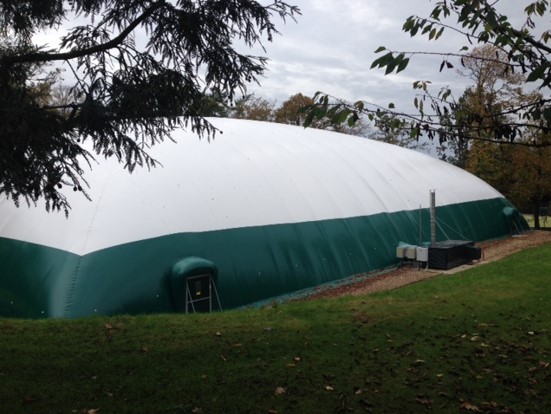 Well known for its performance tennis centre, Reeds School enjoys a three court airhall provided by Bridome.
Cushioned acrylic courts allow top level tennis to be played under ideal indoor conditions.
Favoured by international players and the Reed's students alike – the facility is always in demand.