CASE STUDY 1: DUKES MEADOW GOLF TENNIS AND SKI CLUB, CHISWICK LONDON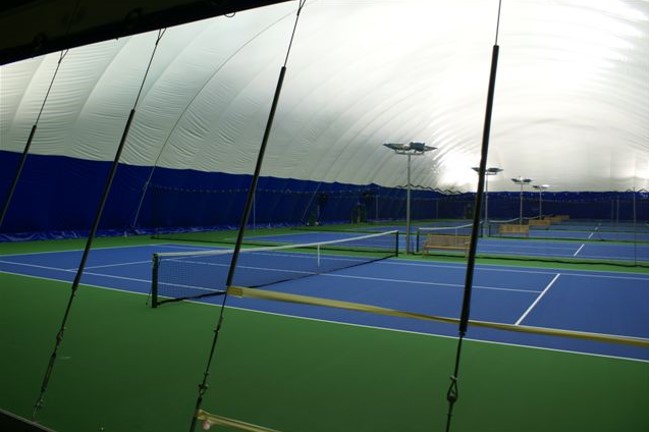 Dukes Meadow Golf Course has just completed an exciting new premium tennis facility to act as a base for FC:Tennis.
Bridome, the Surrey based airhall supplier constructed a five court, indoor facility over acrylic courts.
Nigel Geach, Managing Director of Bridome says: "The indoor facility is perfect as it is constructed in such a way that it allows full viewing from the Clubhouse. We are delighted to be a part of this exciting project".
CASE STUDY 2: REEDS SCHOOL, COBHAM SURREY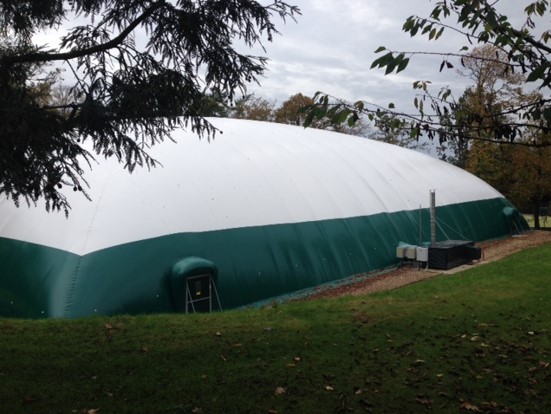 Well known for its performance tennis centre, Reeds School enjoys a three court airhall provided by Bridome.
Cushioned acrylic courts allow top level tennis to be played under ideal indoor conditions.
Favoured by international players and the Reed's students alike – the facility is always in demand.
FURTHER EXAMPLES ON REQUEST